Sydney's Trusted Termite Prevention, Control and Treatment Company
Your trusted licensed pest control technician and licensed building pest management inspector
A seminar on Termite Control conducted by Home Termite Control at Macquarie Community College Sydney Australia.
Looking for details on our termite and inspection services? Please visit our services page or contact us for more information.
Learn more
Your trusted licensed pest control technician and building pest management inspector
Termite Inspection, Dusting and Installing Termite Barrier Systems around your home. This video is about services available at Home Termite Control. For any termite inspection or termite treatment bookings and quote in Sydney Australia, call 0294547774 or 0488991126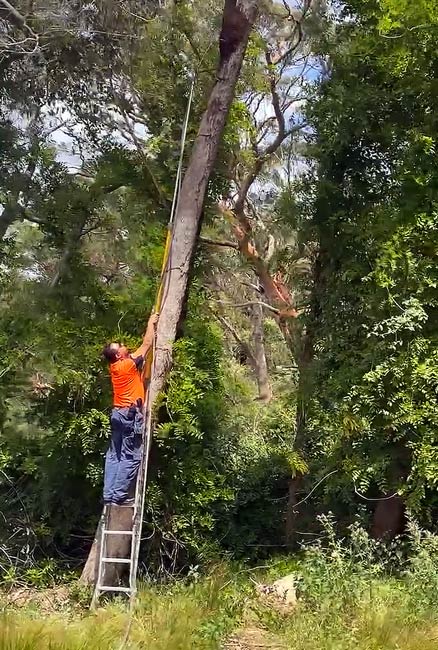 Nasutitermes Walkeri Termite Treatment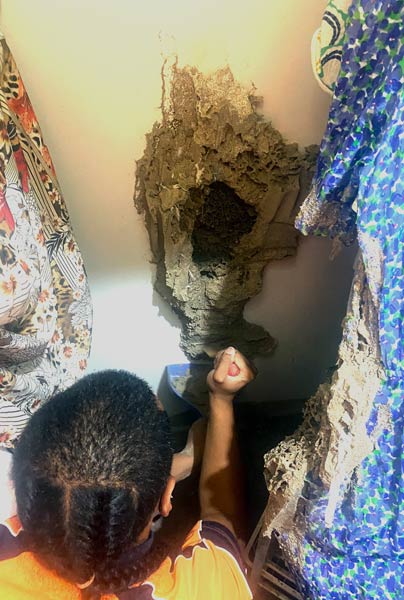 Termite Infested Walk In Wardrobe
Termite Inspections, Treatments Plus Pre-Purchase Building and Pest Control
Here at Home Termite Control in Sydney, we believe prevention is key when it comes to white ants. To provide the best pest control in Sydney, we offer complete services (from inspection to treatment) by licenced technicians.
• Termite inspections.
• Complete pre-purchase building and pest inspections (PPIs).
• A Range of termite treatments.
• Prevention methods.
With our firm understanding of termites and their activity, we know that no two cases are the same. That is why we provide a wide range of treatments and prevention methods to suit your individual needs.
Termite Control Inspections and Treatments Across Sydney
As well as providing thorough termite inspections with detailed reports, we offer a range of treatment methods.
Our environmental pest control is highly effective while being safe for:
• Beneficial organisms such as bees and worms.
We educate our clients and discuss the termite treatment methods available before recommending what we believe will offer the best results. All recommendations are customised for your property, needs and the termite species identified.
We are:
• Experienced and up to date on the latest industry developments.
• Fully insured.
• Determined to provide a quality service that ensures the termites do not return.
Reliable Service and Peace of Mind
The Australian mainland provides the perfect habitat for termites, and Sydney is no exception(*1). The last thing you need is to find out you have a termite infestation and need to do expensive repairs. The annual cost of termite repairs on the building industry in 2004 was $100 million(*2). By 2017 that had risen to over $4 billion(*3).
Our inspections and treatments are designed to be affordable and give you the peace of mind that your home is protected.
Our Termite Control Process:
Identify the species.
Locate the nest hub which includes the queen.
Choose an appropriate treatment for the building, property and species type.
Independent Pre-Purchase Building and Pest Inspections
Purchasing a home is a major investment. Before entering into a contract, get an independent pre-purchase building and pest inspection. This comprehensive inspection could save you thousands of dollars and stress.
Using advanced technology and years of experience, we thoroughly analyse the property from top to bottom. You are provided with a comprehensive report that will allow you to make an informed purchase decision.
Depending on the results of the report, some people are given the confidence to go ahead with the purchase. Others look to negotiate a better price to cover any repairs, prevention or treatments(*4).
Selling property?
Providing buyers with an inspection report can speed up the sale process. It gives you and them peace of mind and confidence in the sale.
Knowledge and Expertise
With more than 350 termite species' in Australia, knowledge and expertise are invaluable. Some subterranean species' can create corridors just under the surface of the soil that can stretch over a hectare?(*1)
By taking the time to thoroughly assess the property, we can provide you with a report and recommended treatment methods.
Be assured that your home is safeguarded from termite damage. Contact your local technicians by phone or online today for affordable, professional pest control.
Free Termite Tutorial Videos
We have a range of Termite Tutorial videos available for free for our clients. Ask us about free access to videos on termites, treatments and prevention in our Termite Tutorial videos.
References
*1. Australian Environmental Pest Managers Association. Subterranean Termites. 2020.
*2. Ahmed, BM, French, JR & Vinden, P. Review of Remedial and Preventative Methods to Protect Timber in Service from
Attack by Subterranean Termites in Australia. Sociobiology. Vol. 44. No. 1. 2004.
*3. Georgiev, P. Take Termite Threat Seriously, Urges Archicentre Australia. Archicentre Australia. 2017.
*4. NSW Government. Property Inspections. Fair Trade. 2020.